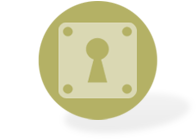 Change and Compliance Management
MethodIT Partners with Cimcor, the makers of Cimtrak to make you Compliant to government regulations.

CimTrak is trusted by organizations and government agencies worldwide to take control of changes in their IT environments with extensive coverage for wide array of systems and platforms. With their industry-leading SmartFIM™ technology, and a simple, intuitive design, CimTrak users benefit through maximization of time and IT resources. Learn more
IT Security
Detects changes that bypass traditional network defenses, identifies internal threats, and provides instant alerting for quick investigation.
IT Compliance
Maintain 24/7 compliance with regulations such as PCI-DSS, HIPAA and others with CimTrak's real-time monitoring.
Ease of Use
CimTrak's simple, intuitive design ensures that installation, configuration, and ongoing management are all accomplished in a timely manner saving users both time and money.
Complete Protection
CimTrak offers protection for a wide range of IT assets including servers, workstations, POS systems, databases, Active Directory/LDAP and more. You can rest assured that your entire IT environment is covered.
Most Advanced
CimTrak's SmartFIM™ technology means that users benefit from industry-leading innovations simply not found in other tools. From integrated file checking for malicious malware to the ability to completely prevent changes to key files, CimTrak provides options simply not available in other solutions.
Simple Integration
With the ability to easily link to a wide range of solutions, CimTrak makes it simple to take advantage of other IT technologies in order to create a more cohesive and comprehensive solution. Whether you want to connect to a SIEM solution for further analysis of changes or integrate with a change ticketing system in order to automatically promote known changes to a baseline, CimTrak's connectivity is unsurpassed.