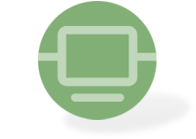 Virtualization Technology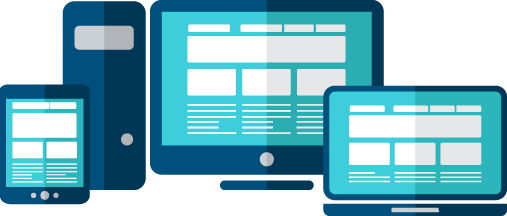 Server and desktop virtualization technology has changed the face of networking. By taking advantage of virtualization in your IT system, it opens a slew of capabilities that was not available in past technologies. It increases productivity, protects your data, provides effective disaster recovery/business continuity, and yet is extremely cost effective.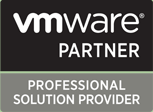 VMware is the leader in virtualization technology and as a VMware Professional Partner, MethodIT can implement virtualization technology into your business so you can benefit from all that it brings to IT.
Server Virtualization
No more purchasing a separate "physical" server for each of your critical business applications. With virtualization, we can now consolidate ALL of your numerous "physical" servers onto one "physical" server unit.
The Benefits of Server Virtualization
The benefits of virtualization are nothing short of dramatic:
Up to 80 percent greater utilization of every server
Speed up and simplify IT management, maintenance, and the deployment of new applications
Reductions in hardware requirements by a ratio of 10:1 or better
Reduce hardware maintenance costs by utilizing fewer servers
Capital and operations expenses cut by half, with annual savings of more than $1,500 for each server virtualized – save 50 percent or more on overall IT costs
Robust network provides an affordable high availability solution
Desktop Virtualization
In the past, your employees worked on a PC at their desks and if they needed to complete their work at home, they would copy the files needed and take this home with them.
Today it is a different world. We live in a new mobile world where there is not only the desktop PC but mobile devices such as smartphone, tablets (iPADs), and more. With the end of the traditional PCcentric environment, we need to support users wherever they may be. VMware Desktop Virtualization is the answer and MethodIT is here to help you to utilize this vital technology for your business.
The Benefits of Desktop Virtualization
Desktop hardware and software deployment – create templates or clones of desktops to accelerate deployment of new desktops
Ease of setup and user/desktop management, desktop data security, and desktop patch management: one management console for all desktops
PCoIP remote desktop protocol: optimized out of the box to give you high performance over a LAN or WAN, with automatic adjustment to network speed and latency
Integrated user profile management system
Antivirus protection to a virtual appliance not on the desktop – performance enhancement for the desktops
Access to view desktops from all popular mobile devices: Windows and Mac laptops, Android tablets, and iPads
Desktop disaster recovery and data backup
Desktop help desk and support – reduces the cost of desktop technical support
SERVER AND DESKTOP VIRTUALIZATION is here to help you and your business to streamline and gain more productivity from your workers. MethodIT is here to help.