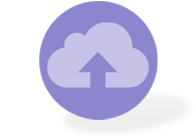 Hosted VoIP Services
Cloud-Based Business Phone Solution
MethodIT has Partnered with Cytracom to provide an enterprise-grade business Voice over IP (VoIP) phone system. With features such as Auto Attendant, Call Conferencing, Hunt Groups – we offer a wide suite of features to power your business and enable seamless communications.
How does "No Contract" sound to you? We are committed to providing a world-class voice experience. We are confident that our clients will remain our clients because they are happy and see the benefits of MethodIT's methodology, products and services.
Phones that Evolve with your business
Phones are included in our monthly plan. Our "Evolve" program provides new phones every 36 months for our end-users in addition to a lifetime warranty. This provides a unique benefit for our customers by seamlessly keeping them up-to-date on the latest desk phones with the related features and functionality!
Seamless Phone to PC Interaction
Today's business worker is constantly in front of a computer while on the phone. "Cliq", our unique desktop application, blends the phone system and computer to seamlessly allow end users to interact with voice communications.
24×7 Support
Call MethodIT today for more Information on how we can enhance your communications experience with Cytracom Hosted VoIP.